---
---
Guinea Pig Market
---
I completely understand tashab! I so know the feeling :) I get to upgrade my cell phone on the 20th and I can hardly contain myself, lol. Yours *should* be done by the end of next week. It's #9 right now. Good news is most of the orders are 2-3 items (except EARPs), lol. Hers is a doozy!
---
Supporter in '09
---
The huts are a hit with those piggies who have had a chance to try them. They will have to take turns. :-)
First up, Mordred and Fuzzy got turns. Mordred immediately claimed the hut with flame print as his!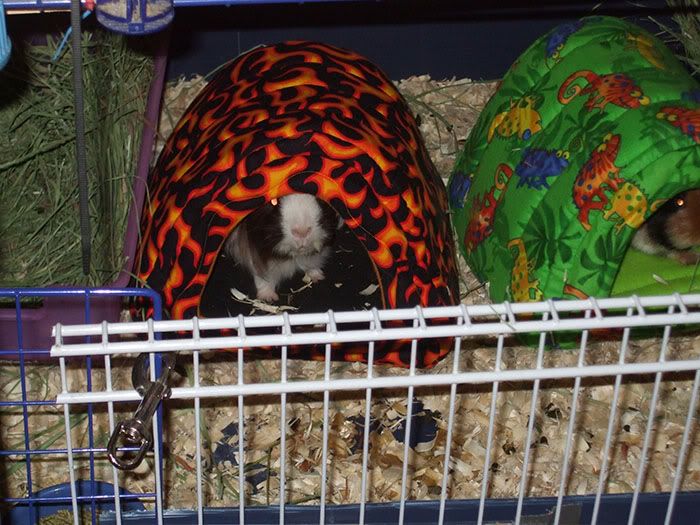 Fuzzy was happy to get in the lizard one!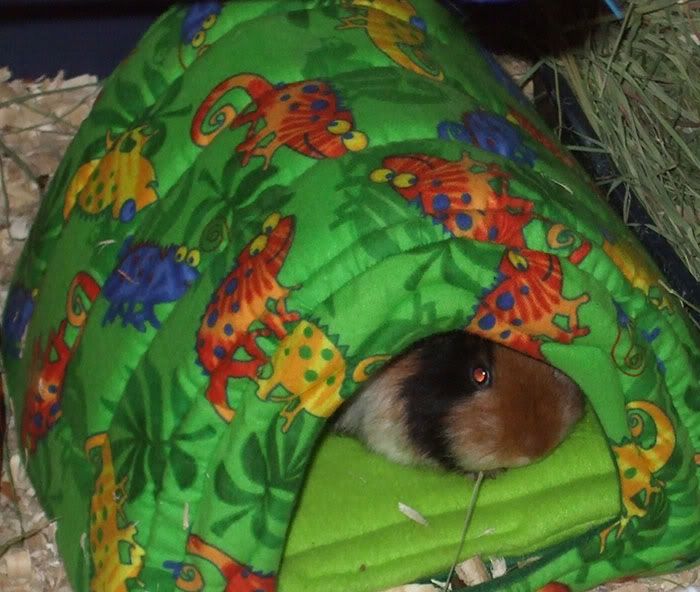 Pardon the door being closed, but I knew they would move if I tried to get any closer. The other two huts are in with Tribble and Truffle and I haven't managed to get any pictures yet.
---
---
---
Supporter in '09
---
Two more happy customers. I saw them in the huts when I walked through the room and had to try and sneak the camera close enough.
Truffle in the Penguin hut. I tried to get closer for a better angle and he shot out of there and ran off.
Tribble in the Stars hut. He actually let me get close enough to use Macro setting.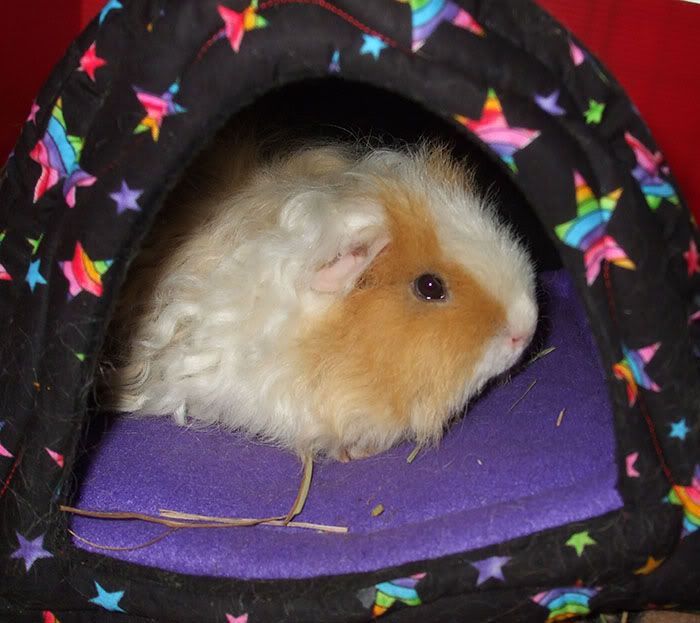 ---
---
---
---
Jen, they love the hut tunnels (open on both ends)! Emma and Izzy have so much fun going in one side and out the other.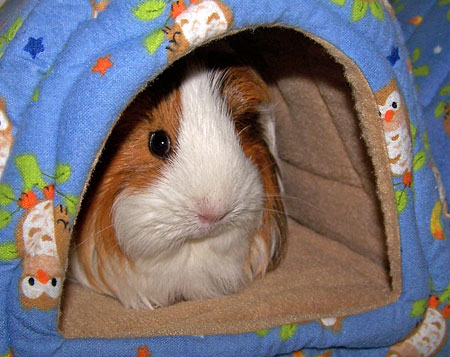 ---
Guinea Pig Market
---
What wonderful pictures to wake up to! Thanks to all of you for posting those :) Lots of cute piggies!

My sister is going to be updating my website for me and adding lots of pictures to the "satisfied customers" section, so we'll get all of these up there.
---
---