@onetwo- just the sewing part on the huts take about an hour. I do find they go quicker if I do several together for some reason.
Glad you like them so much C. Cole :-) You should share some pictures hint hint ;-)
Here are a few more huts, and corner cabins! I am working on some items with cow print fabric also!
View everything here
http://www.jenscustomcrafts.com/ourshop/cat_339889-Jens-Custom-Crafts-PreMade-Items.html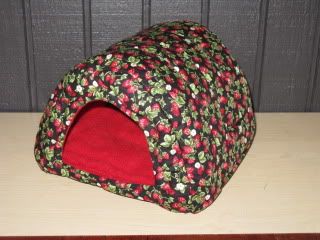 There are 2 of each of these.