Link to the original:
http://www.guinealynx.info/forums/viewtopic.php?t=58426
It's not quite a snuggle pic because Robert stood up when he saw the dastardly camera pointing at him but look at Stephen's face!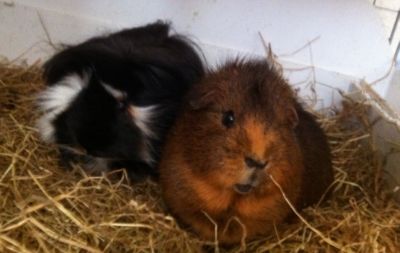 Stephen just gives off a contented glow these days. It makes my heart glad to see it.
Bobs is still daft, nosy, attention-seeking and hyper. You can't watch him for long before grinning. To be honest, you can barely glance at him before he's over at the side of the cage talking to you. He learned to do circles this week.