I know I don't share enough of my piggy pics here. If you ever want more pics of my herd and are on facebook its the way to go. I post them there more because it is just one step and to post here it is many. Lazy me. Anyway Roden is in this picture contest. If you wish to help out by voting for him and are on Facebook, go here
https://www.facebook.com/666257336734799/photos/a.8750895525 ... pe=1&theater
and click like to vote. Also You may enter your own piggy pics in the contest by messaging them to Kevin the Cavy with the pig's name.
The pic of my Roden: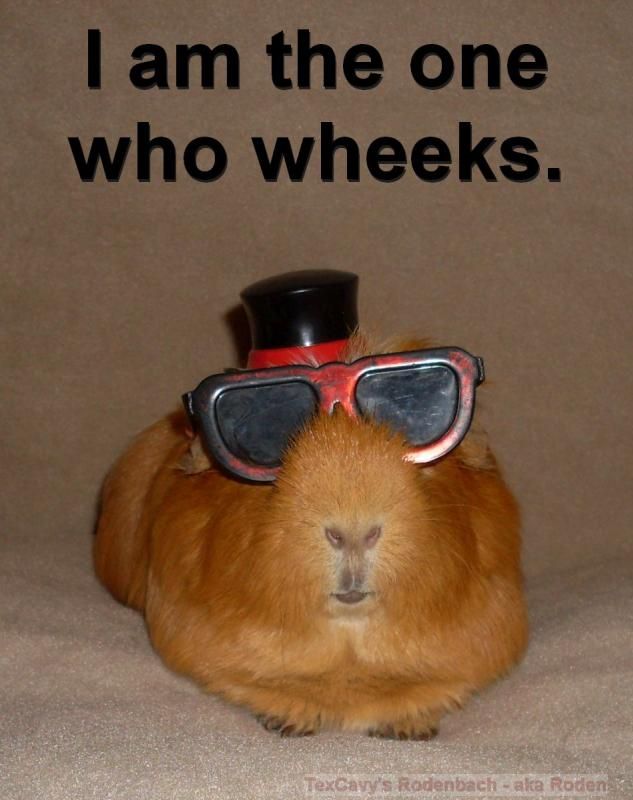 And if you wish to enter your pig Kevin the cavy's main page
https://www.facebook.com/pages/Kevin-the-Cavy/666257336734799
Have fun piggy pals.