Recap -
Milkyway is the pink eyed white boar who had a journey through hell before arriving at the TX Rustlers Guinea pig Rescue.
www.theguinapigrescue.com
He came in with the worst painful back abcess they have ever seen and still he persits in having a fun, colorful personality.
Here he is after surgery.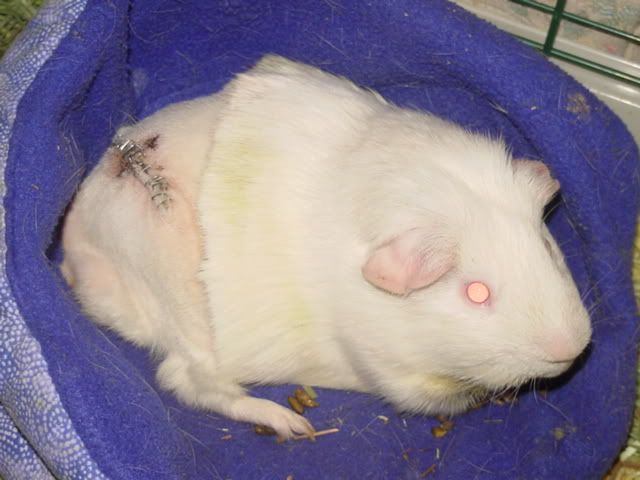 Here he is before:
WARNING : GRAPHIC
http://img.photobucket.com/albums/v248/Texcavy/milkyway/milkyway-backwound.jpg
More detail on that in original thread:
http://www.guinealynx.info/forums/viewtopic.php?t=54810
And here he is now:
Kissing his Mistress Guinness, who lives next door to his harem of girls.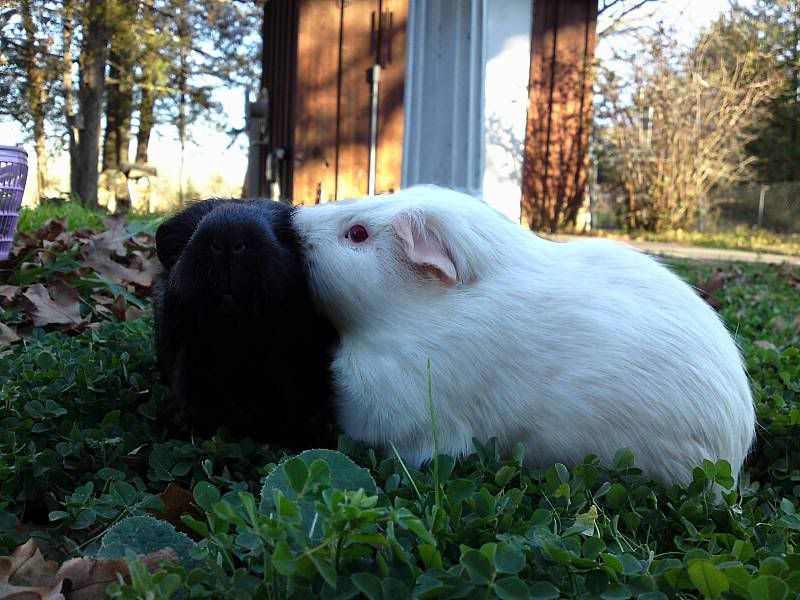 Mikly got his nickname from a typing error I made in the title of his introduction thread.
Funny oops and cute nickname arises - heheh
Soon a recap on the Harem and the rest of the TexCavy clan.
----------------------------------------------------------------------------------
One more thing an announcement on the winner of the photo caption contest for the Following photo coming even sooner. Last chance to enter a caption, but remember all I can award one is the glory and having your caption on the pic when I post it on facebook.
MY PAST PIGS, Reuben Ridgeback (right) and Sienna Rohan Hollister (left)